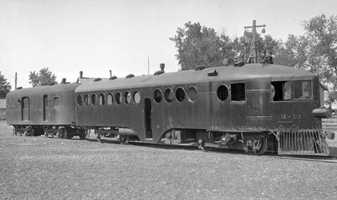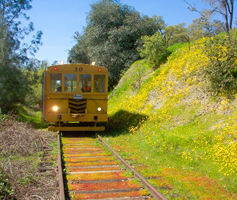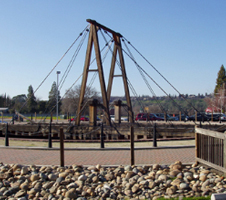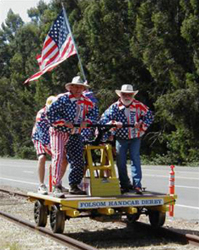 About Us
News
Collection
Events
Join Us
Handcar Derby 2014
The 23rd Annual Derby was held May 3rd & May 4th, 2014 - Thank you for a wonderfull event!

---
Set aside the date for next year,
tentatively set for May 2nd & 3rd, 2015
Practice Day on Saturday April 25th, 10:00am to 2:00pm at the Race Site
Quadripede Racing is a Sunday only Race
Handcar Derby starts Saturday May 2nd ! Finals May 3rd, 2015!
Your team will need to pump for a time trial time and must receive mandatory safety orientations on Saturday May 2nd. Bring your complete team to the race site between 9:00am & 3:00pm
(be early so as not to wait at the end of the day, expect to be there for about an hour)

---
Folsom Handcar Derby Competition Information

Tentative Sunday Race Day Finals Schedule May 3rd
9:00am Pushers Contest
Opening Ceremonies to follow pushers contest
10:00am Handcar Racing Finals
Quadripede Racing Finals
Awards Ceremony at completion of events

The race site is located at East Bidwell Street at Broadstone Parkway
in front of the Broadstone Marketplace.
Folsom is located 20 minutes east of Sacramento
and 90 minutes from South Lake Tahoe.
2013 Overall Winners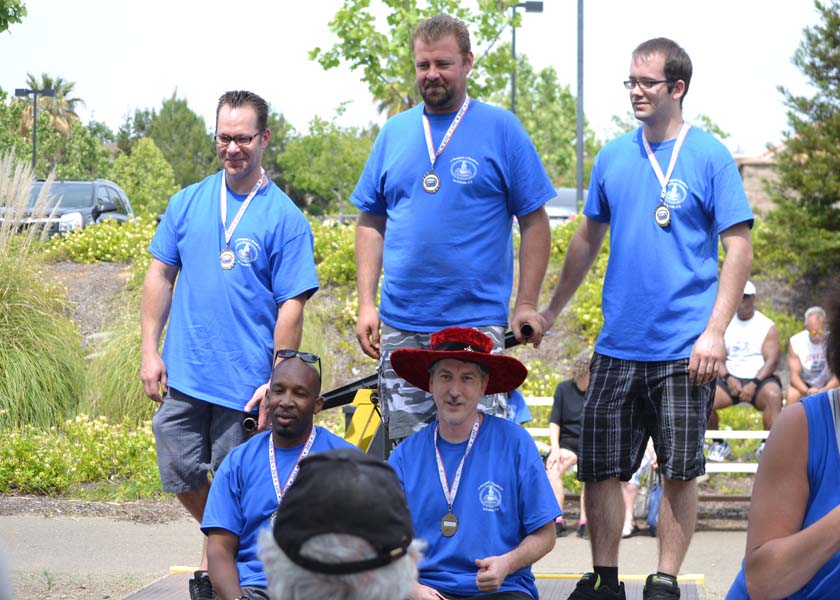 "Major Pushers"
2013 Handcar Race Times - Quadripede Race Times - Pusher Contest Results
(Above results are in Pdf. format)