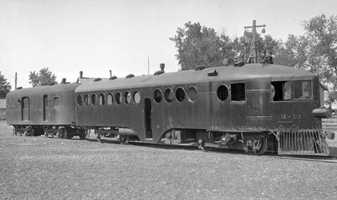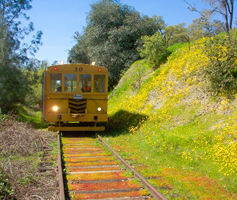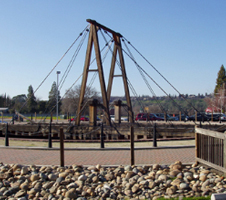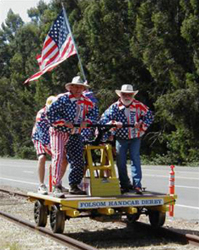 About Us
News
Collection
Events
Join Us
Next Handcar Derby May 6 & 7, 2017
Handcar Racing, Pushers Contest, Quadripede Racing, Tug of War event, Gandy Dancer Walk,
and for the first time an ultimate Pentathalon Event - Entry form & Rules Below
---
The 25th race was April 30th & May 1st, 2016
Thank you for watching and participating.
Click here for final results - pdf file
2016 Photos & videos soon.
Our Official Racing Handcars are supplied for Tug of War, time trials, & racing

---
Folsom Handcar Derby Competition Information
Final Saturday & Sunday Schedule April 30th & May 1st

SATURDAY, APRIL 30TH
9:00 am – 3:00 pm                 Registration/Practice/Qualifying

Team Photos
SUNDAY, MAY 1ST
8:00 am – 9:30 am                 Pusher's Contest
Award Ceremony Pusher's Contest/Photo Op

9:45 am – 10:00 am               Opening Ceremony
10:00 am – 1:00 pm              Handcar Racing
1:00 pm – 2:00 pm                 Quadripede
2:00 pm – 2:30 pm                 Gandy Dancer Walk            
2:30pm – End                        Tug-A-War
Award Ceremony for Pentathlon/Photo Op
Teardown.....an Event Tradition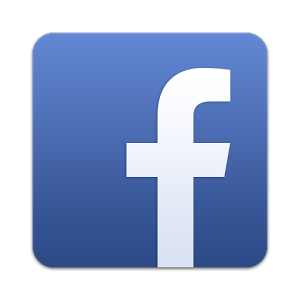 See & Like our Facebook Page for more videos, tips, & photos!

The race site is located at East Bidwell Street at Broadstone Parkway
in front of the Broadstone Marketplace.
Folsom is located 20 minutes east of Sacramento
and 90 minutes from South Lake Tahoe.