Museum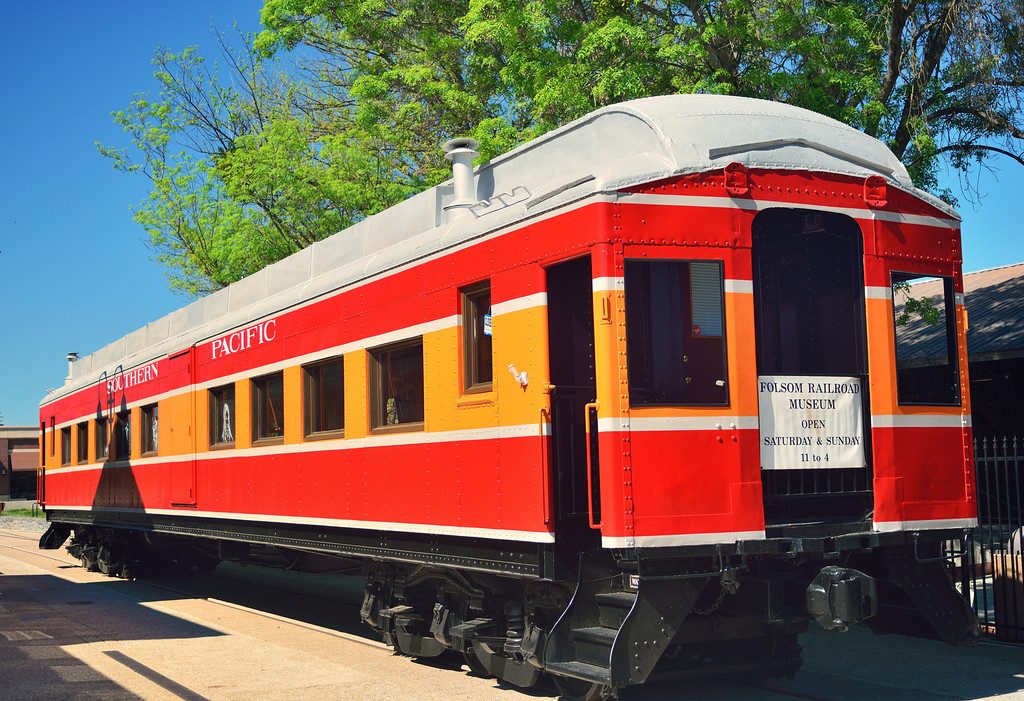 Railroad Artifacts
We maintain a growing collection of railroad artifacts from date nails and lanterns to documents and maps. Many of our smaller pieces are on view including rare photographs, drawings, library and other memorabilia.
Library
We continue to develop our library of railroad books, many with a local interest. All are meticulously cataloged for easy reference.

Turntable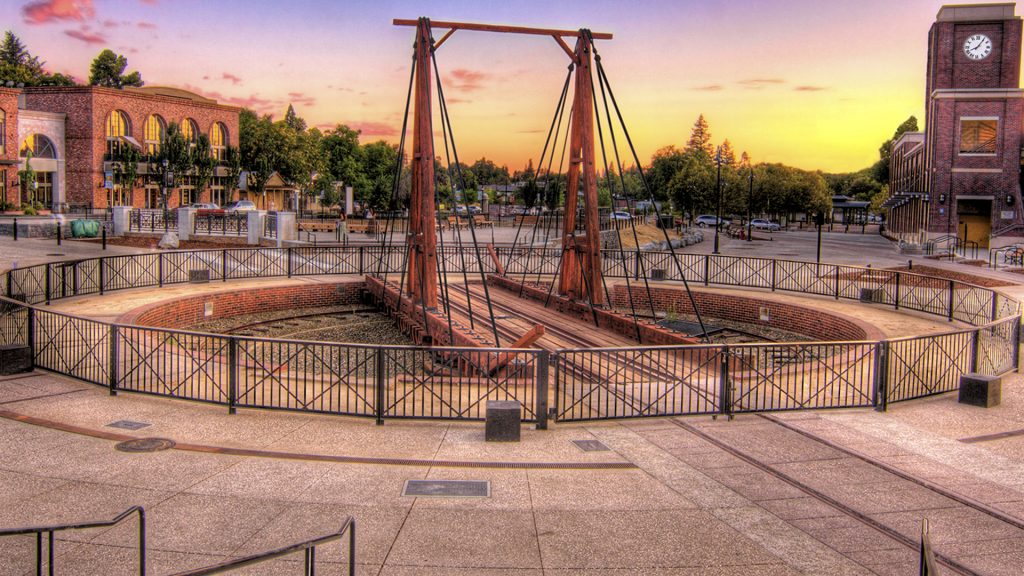 The site also features a reconstruction of an 'A' frame or 'gallows' type turntable used to turn locomotives, originally erected in 1867, on the original pivot stone.
Location
198 Wool Street
Folsom, CA 95630
Our railroad museum is located next to the Folsom train depot on the railroad block in Folsom's Historic District. We are just a short walk from Sacramento Regional Transit light rail's Historic Folsom station.
Hours
Saturday from 11am to 4pm
Sundays are closed until volunteer staffing resumes full time, thanks for your patience.
We're also open by appointment.